Taylor's Heating & Air is family owned and operated and has been providing Jacksonville, Gainesville, Lake City and Duval Florida with residential heating, cooling and ventilation repairs and installation services for over 45 years!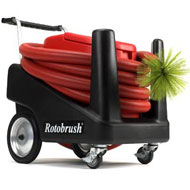 Duct Cleaning in general refers to the cleaning of heating and cooling system components of forced air systems. Duct cleaning can include the cleaning of supply and return air ducts and registers, grilles and diffusers, heat exchangers heating and cooling coils, condensate drain pans (a.k.a. drip pans), fan motor and fan housing and the air handling unit.
If a heating and cooling unit is not properly installed, maintained and operated, certain components may become contaminated with dust particles, pollen, debris and even vermin (rodents & bugs)! If there is moisture present, the potential for mold and other growths are increased. Spores from growths may be released into the home's living space. Some of these contaminants may cause allergic reactions or other systems in people exposed to them. View our video
Taylor's Duct Installations & Repair
We can install, repair or replace just about any duct system. We have a full service stainless steel metal fabrication facility equipped with everything we need to create custom duct work. Give us a call today at (904) 387-2106 for more information about duct installations, repairs and maintenance.
What We Use to Clean Duct Work
We use a sophisticated cleaning system to scrub and clean your ductwork, called the 'RotoBrush'. This system uses various sizes and types of "steerable" brushes coupled with a powerful vacuum utilizing the latest HEPA exhaust filtration. We also take the extra step of using a anti-microbial fogger system to insure the air you breathe is clean.
Watch our RotoBrush video on YouTube!
Back to Commercial HVAC/R Overview
Back to Residential HVAC Overview

Our 24/7 emergency services allow us to be here, when you need us the most! Give us a call today and tell us what we can do for you! or Use our Request Service form.
For Emergency Services In:
Southside - (904) 641-0669
Mandarin - Julington Creek - ( 904) 268-1876
The Beaches - (904) 241-0608
Orange Park - (904) 264-1854
All Other Areas - (904) 387-2106
---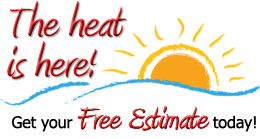 Free estimates on new A/C system installations and replacement systems for residential, commercial, industrial and marine only.
Financing is available, Call Us (904) 387-2106!