Energy Savings Programs
Taylor's Heating & Air takes part in energy programs by the government and local utility companies such as JEA.
Your home's air conditioning system (HVAC) is responsible for nearly 50 percent of the energy consumed in your home according to ENERGYSTAR®. That's why energy-efficient choices can mean huge savings on your monthly energy bill. Plus, certain repairs can save you money on your utility bills!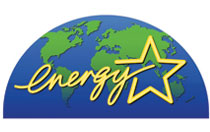 EnergyStar
Energy efficient choices can save families about a third on their energy bill with similar savings of greenhouse gas emissions, without sacrificing features, style or comfort. ENERGY STAR helps you make the energy efficient choice.
Visit EnergyStar.gov to learn more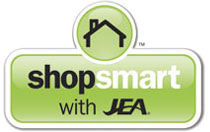 JEA ShopSmart Program
JEA offers homeowners discounts on HVAC maintenance that can improve your current units efficiency or the purchase of a new HVAC system, if you are in the market to upgrade to a more energy-efficient unit.
Visit JEA.com to learn more

Our 24/7 emergency services allow us to be here, when you need us the most! Give us a call today and tell us what we can do for you! or Use our Request Service form.
For Emergency Services In:
Southside - (904) 641-0669
Mandarin - Julington Creek - ( 904) 268-1876
The Beaches - (904) 241-0608
Orange Park - (904) 264-1854
All Other Areas - (904) 387-2106
---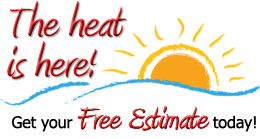 Free estimates on new A/C system installations and replacement systems for residential, commercial, industrial and marine only.
Financing is available, Call Us (904) 387-2106!