Equipment Warranties
All product & service warranties vary. Most standard warranties consist of a year for parts and labor and five years on parts.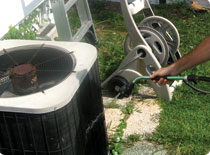 Warranties on air conditioning (HVAC) systems and various component vary depending upon the manufacturer and the quality of the product that you purchase. Most major HVAC brands offer product warranties and the best warranties are generally on their 'top of the line' equipment.
The thing that you don't hear often about HVAC warranties are how they get voided. HVAC warranties are voided if you do not complete regular routine maintenance.
Choosing the right equipment, getting a quality installation job and signing a preventative maintenance contract will help you worry less about any warranty. We can assist you through evaluation brands, product quality and warranty coverage's to get you the best system for your home comfort needs.
Generally, all warranties are taken care of by the installing company but not in all cases, so give us a call at (904) 387-2106 and we will see how we can help you!

Our 24/7 emergency services allow us to be here, when you need us the most! Give us a call today and tell us what we can do for you! or Use our Request Service form.
For Emergency Services In:
Southside - (904) 641-0669
Mandarin - Julington Creek - ( 904) 268-1876
The Beaches - (904) 241-0608
Orange Park - (904) 264-1854
All Other Areas - (904) 387-2106
---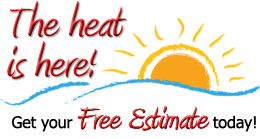 Free estimates on new A/C system installations and replacement systems for residential, commercial, industrial and marine only.
Financing is available, Call Us (904) 387-2106!