Routine Maintenance on Home Cooling Systems
Think of routine maintenance on your AC system as a tune-up on your car. Without a regular tune-up, your car would act up, cause costly problems and eventually breakdown.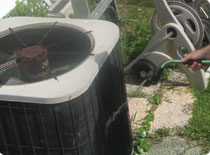 Taylor's Heating and Air repairs and provides routine maintenance to most top brands of heating and air conditioning systems and units throughout greater Jacksonville, North Florida and Southern Georgia. Our professional technicians have hands-on training and experience working with all types of heating and cooling units and provide the knowledge and quality service that you expect!
We carry the most commonly used parts at all times to repair most common problems and can have a special order parts sent to us virtually overnight. Our service technicians will give you an estimate before any repairs or special parts are ordered.
With preventative and routine maintenance, you can save hundreds of hours and not to mention hours left in the dark or without air conditioning or heat. With our no-hassle preventative maintenance service agreements, we will keep track of your system, indoor air quality and much more that you don't have to worry about. Give us a call today at (904) 387-2106 for more information on our Service Agreements.
Within recent years, R22 was replaced with Puron. If your system uses R22 in some cases we can replace certain parts and not the entire system.

Our 24/7 emergency services allow us to be here, when you need us the most! Give us a call today and tell us what we can do for you! or Use our Request Service form.
For Emergency Services In:
Southside - (904) 641-0669
Mandarin - Julington Creek - ( 904) 268-1876
The Beaches - (904) 241-0608
Orange Park - (904) 264-1854
All Other Areas - (904) 387-2106
---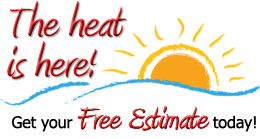 Free estimates on new A/C system installations and replacement systems for residential, commercial, industrial and marine only.
Financing is available, Call Us (904) 387-2106!