Replacement of Heating & Cooling systems
Here at Taylor's we help guide you through the process of finding and installing a replacement heating and cooling system for your home. We first find out what kind of system you need; certain factors play a large role in choosing the right system for your house.
We take age, architecture, location, your household's lifestyle and more into account when we choose a system for you. Our highly skilled technicians will help you gain a deeper understanding of your heating and cooling system and we will recommend the best solutions for your project. Our staff discusses the following:
The proper size AC system for your house as recommended from Consumer Reports and Energy Star
The importance of a properly installed system and equipment
How to improve your indoor air quality and how to reduce allergens
How routine maintenance will save you hundreds and how it keeps your system running at it's best
Any details such as warranties, service agreements and other important things
Learn more about our Free Residential Replacement Quotes and Financing a Replacement System.
Our Residential Replacement Specialists will come to your home to thoroughly inspect and examine your current system and offer a quote for a replacement system. All at no cost or obligation to you.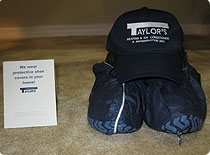 Our professional work is guaranteed through our expertise and the top quality materials we use. We take great pride in our reputation for always working and leaving all workplace neat and clean.
We wear protective booties in your house!
We are fully licensed and insured!
Our license number is RA002791.

Our 24/7 emergency services allow us to be here, when you need us the most! Give us a call today and tell us what we can do for you! or Use our Request Service form.
For Emergency Services In:
Southside - (904) 641-0669
Mandarin - Julington Creek - ( 904) 268-1876
The Beaches - (904) 241-0608
Orange Park - (904) 264-1854
All Other Areas - (904) 387-2106
---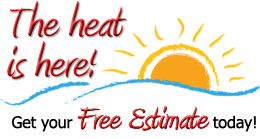 Free estimates on new A/C system installations and replacement systems for residential, commercial, industrial and marine only.
Financing is available, Call Us (904) 387-2106!