Marine Refrigeration Services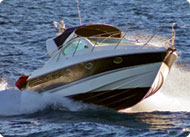 Our Marine Installation and Replacement Technicians are highly knowledgeable and skillful when assessing your boat's refrigeration system. All of our technicians are trained to diagnose and fix any refrigeration problem you encounter!
We can install, repair and maintain the following marine refrigeration products:
Display cases
Refrigerated food tables
Gas heating
Buffet food lines
Seafood facilities
Kitchens inc. ventilation
and much more
Water filtration systems
Gaskets
Lighting
Ice cream machines
Ice machines & makers
Soft drink machines
Walk-in coolers & freezers
Bait coolers & freezers
We can be contact 24/7 and we have a fleet of service vehicles ready to serve you, regardless of your location. We service commercial and leisure boats all along the Eastern Seaboard and along the Gulf of Mexico in Florida. We will go to a ship's next port of call to complete repair work or maintenance to keep them on schedule as much as possible.
We have completed a variety of work and maintenance on many vessels including commercial boats such as: Jacks & Better ( A casino cruise), Shadow Marine boats including A, boats/vessels at JAXPort, Tug Boats, NOAA Albatross IV, many at North Florida Ship Yard and countless vessels along the seaboard!
Taylor's Heating & Air uses Marine Air products and will complete service, repairs and preventative maintenance on most brands and equipment. Taylor's Heating & Air is an authorized MarineAir dealer.
Give us a call today at (904) 387-2106 for more information
Our professional work is guaranteed through our expertise and the top quality materials we use. We take great pride in our reputation for always working and leaving all workplace neat and clean.
Taylor's Heating & Air is dedicated to serving all of your preventative maintenance and repairs. Give us a call today at (904) 387-2106 for more information about our Marine Preventative Maintenance Service Agreement.

Our 24/7 emergency services allow us to be here, when you need us the most! Give us a call today and tell us what we can do for you! or Use our Request Service form.
For Emergency Services In:
Southside - (904) 641-0669
Mandarin - Julington Creek - ( 904) 268-1876
The Beaches - (904) 241-0608
Orange Park - (904) 264-1854
All Other Areas - (904) 387-2106
---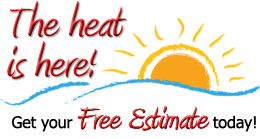 Free estimates on new A/C system installations and replacement systems for residential, commercial, industrial and marine only.
Financing is available, Call Us (904) 387-2106!