Marine Air Conditioning System Installations & Replacements
Our Marine Installation and Replacement Specialists will come to your vessels location to thoroughly inspect and examine your current system if at all and offer a quote for a new or replacement system. If you're not sure which system is best for your boat, that's okay our technicians are highly experienced in the marine industry!
We Install the Following Marine Air Conditioning Systems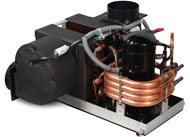 Self Contained AC System Installation for Smaller Boats
A Self Contained A/C System is best for smaller boats up to 40 feet (12 meters) in length. Self Contained systems are typically better for smaller boats because of lower cost in installation and routine maintenance.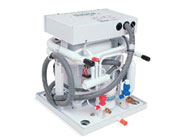 Split A/C System Installation for Large Boats and Yachts
Ideal for boats up to 80 feet (24 meters) in length. Split systems have the condensing unit and air handler installed in different locations. Generally split A/C units are quieter than self contained systems due to the compressor being in the engine room.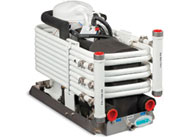 Chilled Water System for Larger Boats & Yachts
Best suited for large boats and super yachts over 80 feet (40 meters) in length. A chilled water system uses a chiller to cool or heat, fresh or salt water to pump it through air handlers located in the living quarters where the air is cooled or heated.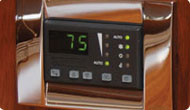 A/C Climate Controls for Marine Watercrafts
Taylor's Heating & Air offers a wide variety of wall-mountable cabin controls for precise control of cabin temperatures.
We use MarineAir products and can service most brands. Taylor's Heating & Air is an authorized MarineAir dealer.

Our 24/7 emergency services allow us to be here, when you need us the most! Give us a call today and tell us what we can do for you! or Use our Request Service form.
For Emergency Services In:
Southside - (904) 641-0669
Mandarin - Julington Creek - ( 904) 268-1876
The Beaches - (904) 241-0608
Orange Park - (904) 264-1854
All Other Areas - (904) 387-2106
---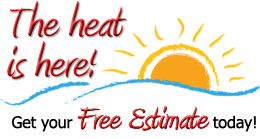 Free estimates on new A/C system installations and replacement systems for residential, commercial, industrial and marine only.
Financing is available, Call Us (904) 387-2106!