Commercial & Industrial HVAC Installations & Replacements
Since 1966, Taylor's Heating & Air has been providing the commercial and industrial industry with the best heating, ventilation, air conditioning and refrigeration solutions around.
Taylor's Heating & Air is a leader in commercial air conditioning installations & replacements in the greater Jacksonville and Florida area and committed to not only making sure they are performing effectively, but safely and efficiently too! Commercial air conditioning is ideal for companies, larger buildings and multi-level facilities that meet certain criteria such as a certain amount of square footage, are visited by the public or have employees. Commercial A/C requires a more advanced and specific air conditioning system. We take certain factors such as age of the building or new building, square footage, how much traffic will be in the building, location and more into account when we are designing a system for your business.
Commercial HVAC/R Installations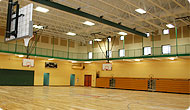 Multi-Purpose Facilities
Hospitals & Medical Buildings
Churches
Schools & Colleges
Financial Institutions
and more...
Industrial HVAC/R Installations
Warehouses
Distribution Centers
Factories
Training Facilities
Specialty Warehouses
and more...
Commercial Refrigeration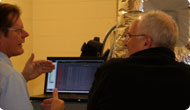 Install, Service & Repair
Supermarkets
Food Preparation Facilities
Hospitals
Restaurants
Refrigerated Warehouses
Our Professional Installation department handles jobs ranging from small businesses to large commercial buildings and warehouses complete with chillers, custom fabricated sheet metal and ductwork, VAV's and DDC controls. Our technicians can service existing and install new systems that improve energy efficiency, resulting in higher cost savings.
We understand that commercial air conditioning systems need to be high quality yet affordable and cost effective. Taylor's Heating & Air will meet with your company to determine your commercial air conditioning needs and to establish the best equipment and to achieve the best air quality.
After installation of the new system, our HVACR technicians will install fuel & water lines (if applicable), the ductwork throughout the building to ensure all rooms receive proper insulation and finish by connecting the electrical work. Thermostats will be installed throughout various rooms to make sure anyone working on the floor can adjust the temperature.
Before we finish the job, we will test all equipment and wiring before final approval of the air conditioning and heating systems.
We also complete process cooling installation, repairs and maintenance on air conditioning systems and chill water systems. Process cooling is used to cool, extract heat, or maintain temperature during the manufacturing of manufactured goods, as well as equipment to cool manufacturing equipment.
Are You Building from the Ground Up?
Taylor's Heating & Air has many years experience designing, fabricating and building custom HVAC solutions for various types of commercial and industrial settings.
We have a full HVAC facility equipped with a steel facility where we can weld and fabricate, complete any type of steel work and duct work as well as work with stainless steel and complete most mechanical work.
We can provide your new business with a worry-free AC & Heating maintenance agreement throughout the year to ensure optimum performance of the system we install. We will provide you with all proper documents needed such as service agreements, warranties and manuals.
Back to Commercial HVAC/R Overview
Commercial Estimates and Quotes at Little or No Cost to You
Taylor's Heating & Air will prepare quotes for all Commercial, Industrial, Design Build and Plan & Spec projects. Keep us on your Bid List and submit your projects via e-mail. Call us at (904) 38-2106 for more information. We will work with you from design to delivery.
Our Commercial Replacement/Installation Specialists will come to your business and thoroughly inspect and examine your current system and offer a quote for a replacement system. All at little or no cost or obligation to you. New installations also receive free quotes.

Our 24/7 emergency services allow us to be here, when you need us the most! Give us a call today and tell us what we can do for you! or Use our Request Service form.
For Emergency Services In:
Southside - (904) 641-0669
Mandarin - Julington Creek - ( 904) 268-1876
The Beaches - (904) 241-0608
Orange Park - (904) 264-1854
All Other Areas - (904) 387-2106
---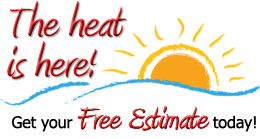 Free estimates on new A/C system installations and replacement systems for residential, commercial, industrial and marine only.
Financing is available, Call Us (904) 387-2106!